Unique Holiday Gifts for Daycare Providers
December 05, 2017 | Malisa Lieser
The season of gift giving is upon us! For the next 3 weeks, we'll be rushing around from store to store, hitting 'add to cart' multiple times a day, and praying that all of the packages arrive on time. While the holidays are busy, stressful and hectic, let's not forget about the daycare providers that make our lives less stressful as working parents, ensure our kids are cared for, and treat our children as their own when we can't be with them. They deserve a special treat for the holidays! Today I've rounded up 10 unique gift ideas for your daycare provider.
I'm skipping the obvious one here: gift cards. Gift cards can be great, especially if you know there is a store or service your provider will really use. But, pair it with something with a little more meaning or thought. It really adds some extra oomph to the gift and shows that you know more about the provider than where they like to grocery shop or pick up a latte.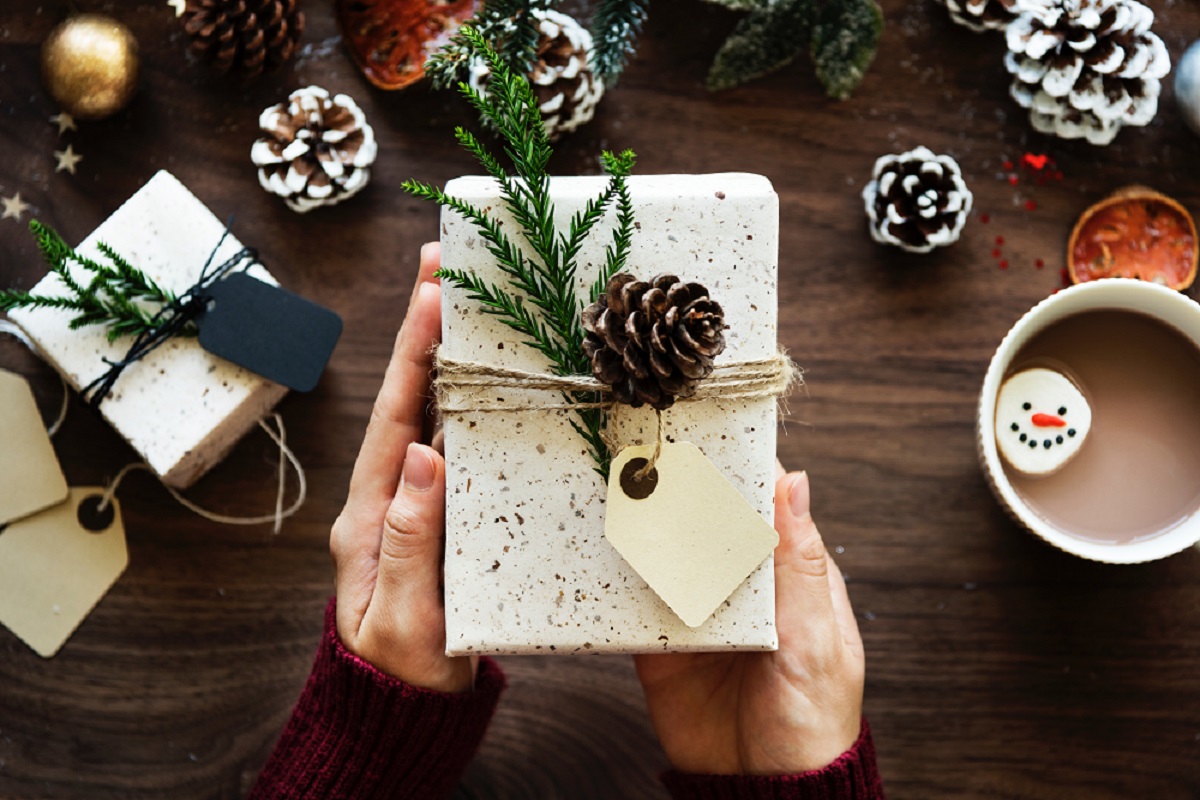 And let's be real: most providers don't want or need another mug with hand prints on it, picture frames or items with kids footprints shaped like a heart. Most providers have 10+ kids in their care; could you imagine the amount of "stuff" they get that collects dust? The one caveat: definitely have your kids help color the card, write their own note, or draw a special picture to give to their provider with the gifts you select!
Lastly, extra cash is always appreciated. If you have to choose between cash and a gift due to limited finances, I'd go with the cash.
I've often heard that a week's pay for your daycare provider (if in-home) is appropriate, but not everyone can afford that. Be assured that any amount of extra cash at the holidays will be appreciated, especially if paired with a sincere note or card that shows your provider how much you appreciate what they do. I've heard from multiple providers that cash is the most helpful!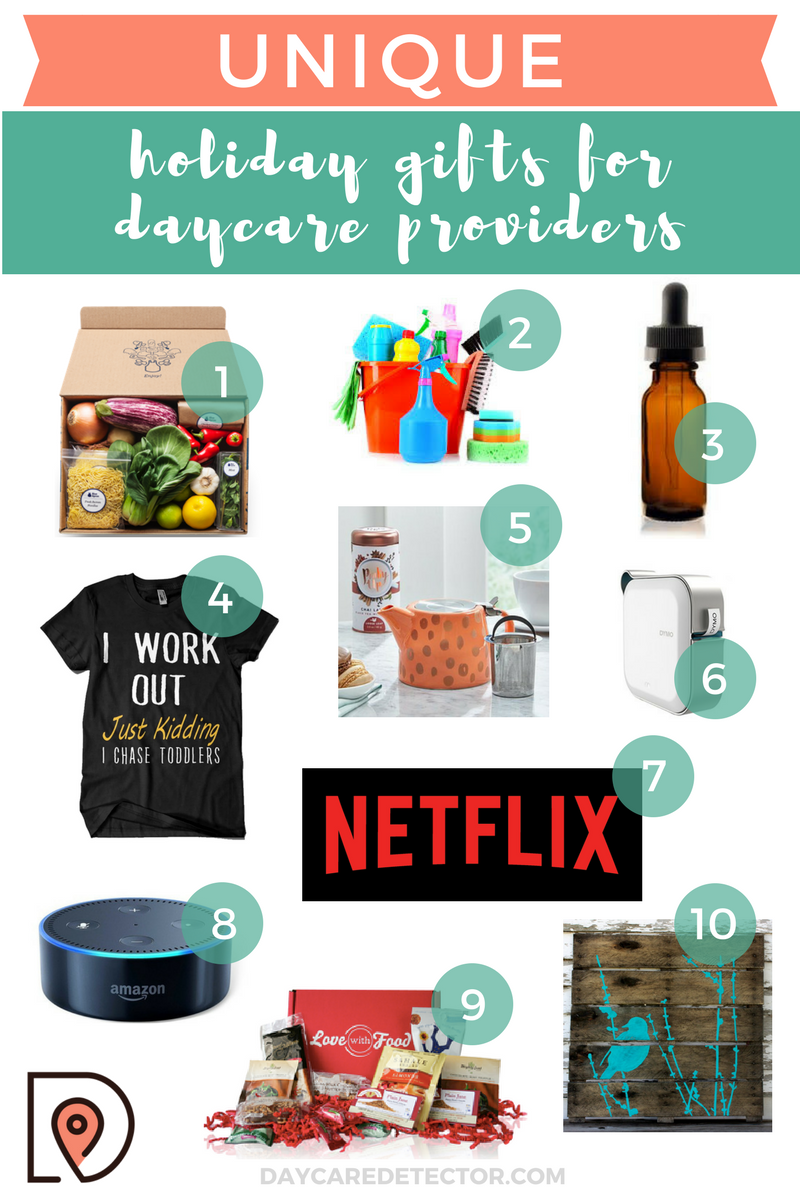 1// Meal Delivery Service: if your provider likes to cook, set them up with a subscription to a service like Blue Apron, HelloFresh or Plated. You can often even get a week of free meals for new customers, so a 1-week trial (3 meals), would be very cost effective yet thoughtful.
2// Professional Cleaning Service: this would be a great group gift from the daycare parents. Toddlers are messy!
3// Homemade Facial Oil: Easy, inexpensive and thoughtful, this homemade oil is moisturizing and helps you start and end your day with a little bit of self care.
4// Daycare Provider T-shirt: great for a provider with a sense of humor!
5// Ceramic Teapot Infuser: This gift is practical, useful and thoughtful for the provider that's a tea lover! Pair it with some loose leaf tea and it can be enjoyed year-round. Less expensive option
6// DYMO Bluetooth Label Maker: Ok, this one might seem weird, but think of how organized daycare providers need to be. This little label maker connects to your iPhone through bluetooth and is small enough to not take up a lot of space. I think I want one for myself…
7// Netflix (or other streaming service) membership: this would be a win-win for a provider. Tons of educational shows and videos to play for daycare kids and lots of entertainment options for the provider during their personal time.
8// Amazon Echo Dot: The Echo Dot is a hands-free, voice activated device that lets you play music, make calls, set alarms, read books and more. My provider uses her Alexa device constantly, so I'm confident a daycare provider would love this gift!
9// Subscription Box: Today there is a subscription box for everything, and many options for subscription lengths. Plus, who doesn't love to get something in the mail every month? Here are several inexpensive ideas:
Snack box | Beauty box | Sock box | Book of the month box | Artisan made products box
Check out 6 Minnesota-based subscription box companies here.
10// Creative Class: Is your provider into scrapbooking? Loves to work with wood? Likes to make her own beauty products? Find a community ed class, weekend seminar or event that she would enjoy attending. Of course, always ask if the dates work for her, but this would be a great gift to let your provider explore her interests and hobbies more.
A few silly, fun ideas that are inexpensive add-ons to your gift card or handwritten note:
Inspirational Zipper Pouch // Pop Socket // Customized Desktop Calendar // Funny Garden Markers // Sugru Moldable Glue
Still want more? Check out this slideshow of 100 gifts under $25.
What gifts have you gotten for your provider in the past?