10 kid-approved lunch recipes.
November 28, 2017 | Malisa Lieser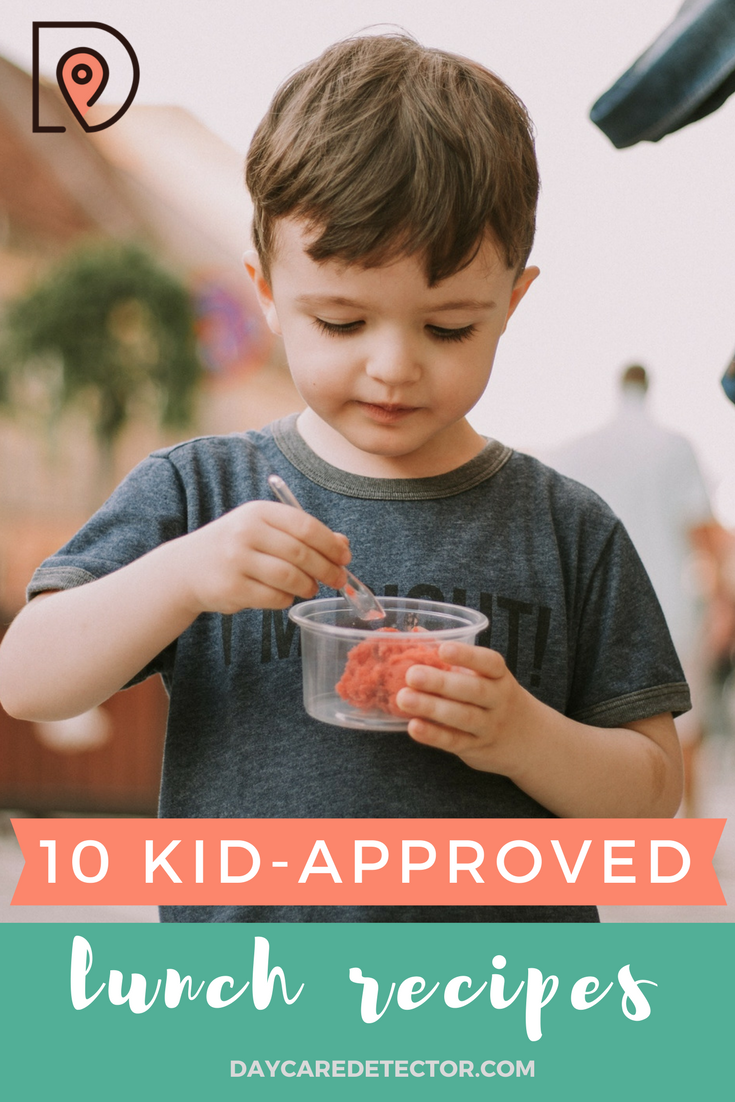 Photo by Anton Darius | Sollers on Unsplash

Lunch on the weekends is always tricky for us. I don't want to make an elaborate meal, but also don't want to run through the drive-through every weekend. If you're in the same boat, here are 10 recipes to try for a quick, delicious lunch that are sure sure to make the kids say, "Yum!"
1.
5-minute pepperoni pizza quesadillas
via Two Healthy Kitchens
Pizza + quesadillas. Could there be a more ideal meal for kids?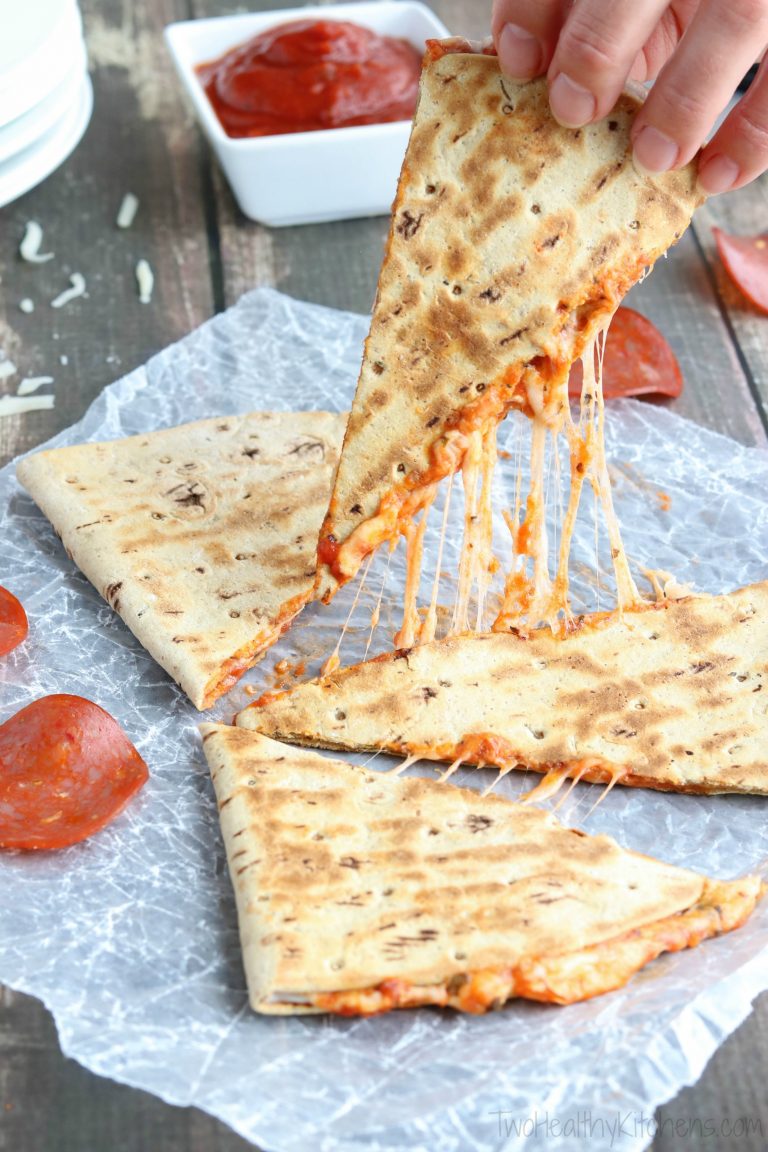 2. Taco Pizza Rolls via The Girl Who Ate Everything
I used to eat pizza rolls often after school growing up. These are a homemade version with a taco twist!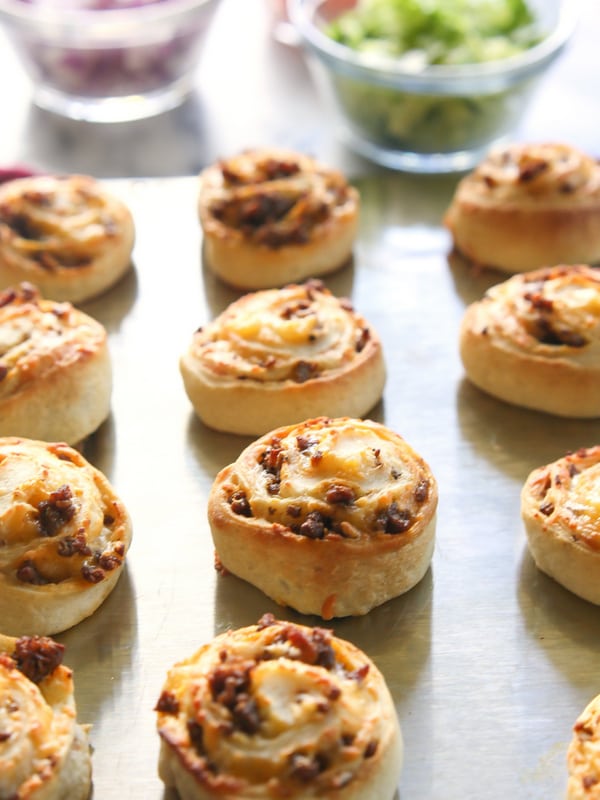 3. Muffin Tin Meal/Snack Plates
We make a snack plate for lunch almost every weekend because my kids love them! They get to tell me what they want to eat and I'm happy that they get variety and a bunch of different healthy options.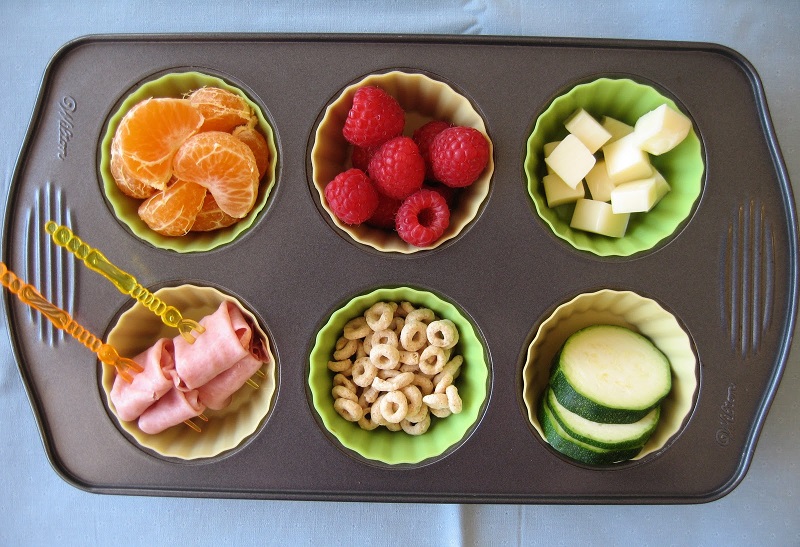 Our go-tos are:

Veggies and Ranch or Hummus

The options are endless, there's no cooking involved and you can't mess it up!
4.
Healthy Baked Chicken Nuggets
via Savory Nothings
I'll admit that these are a little time intensive for a weekend lunch, but if you have the time, they are worth it! We make these for dinner often, as well.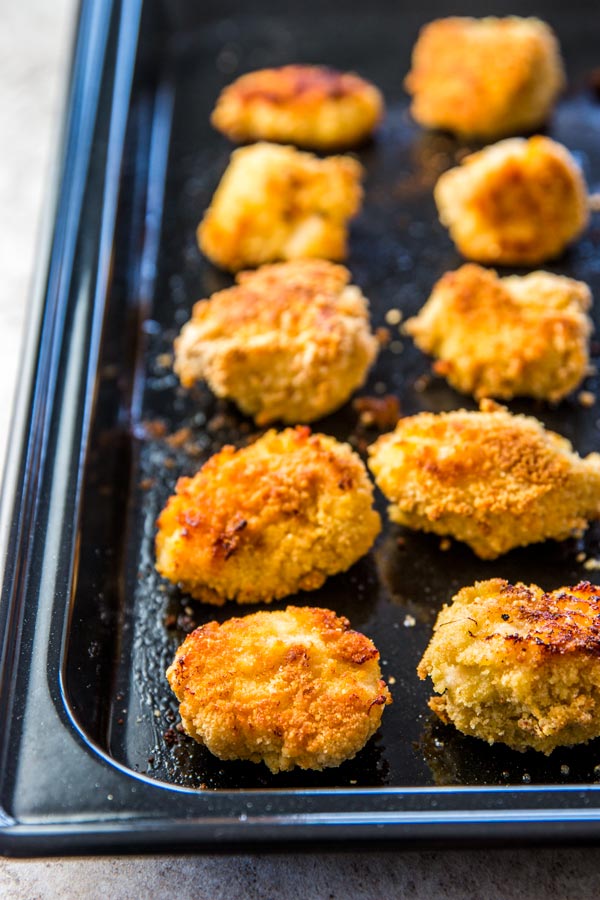 5. Hot Dog Nuggets via Lil Luna
A healthier and homemade twist on a frozen food stand-by. If you wanted to take it a step further, go with all natural hot dogs like the ones from Applegate.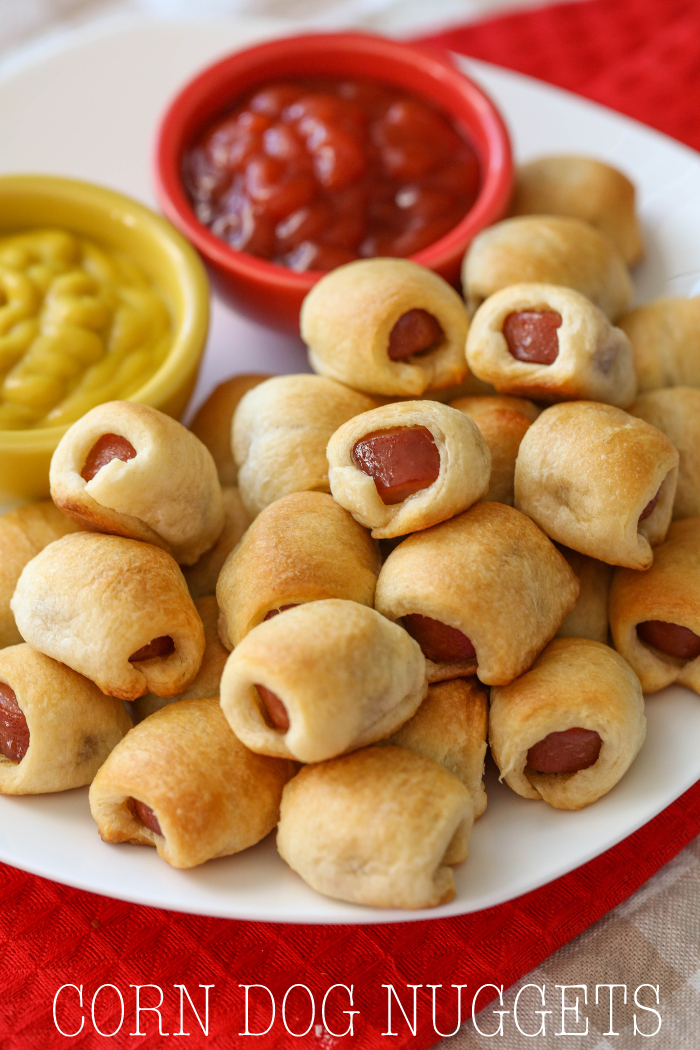 6. Peanut Butter Honey Roll-Ups via Mitzi Dulan, RD
Is there any kid that doesn't love nut butter and bananas? You could use any nut butter here, and also switch out the bananas for apples or pears, too.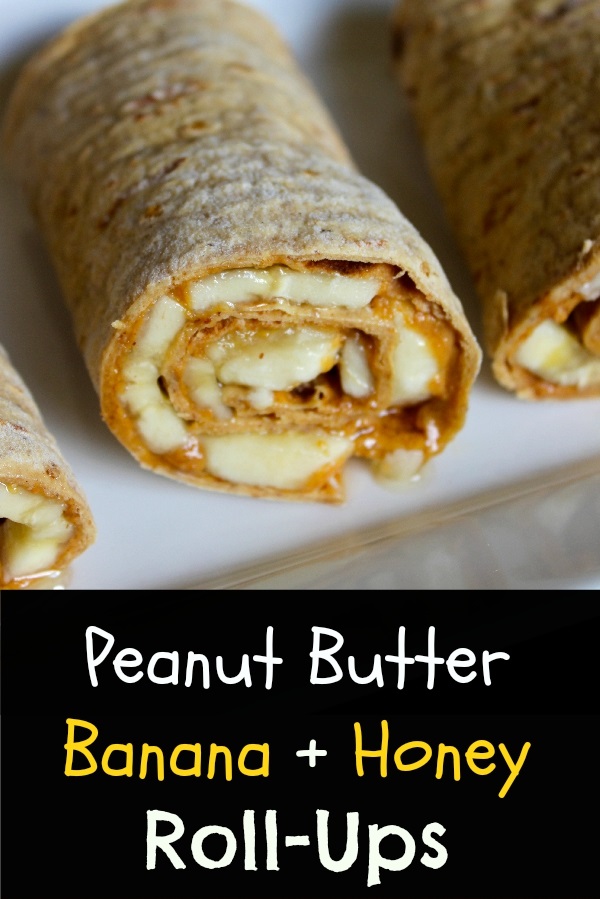 7. Grilled Cheese Roll-Ups via Cincy Shopper
This sort of reminds me of the "dunkaroos" they served in my middle school cafeteria growing up. Dunkaroos were basically a hot dog bug with cheese melted on it, and a cup of marinara sauce on the side, so this is pretty close! To make it a bit healthier, I'd skip the processed cheese (too many yucky ingredients) and go with some real deli sliced cheese (packaged or from the deli) and choose a whole wheat bread.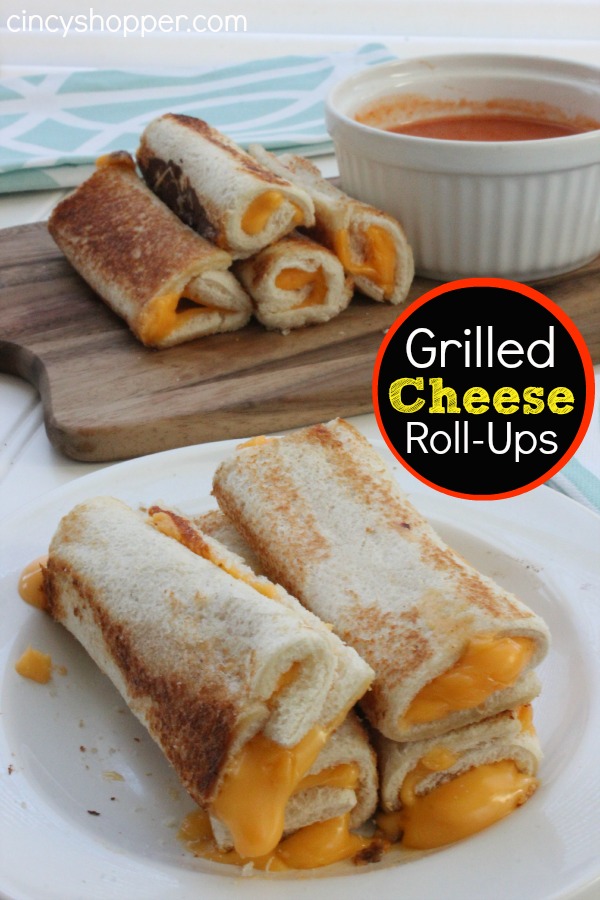 8. Smoothies
Smoothies are a great way to sneak in healthy ingredients for your kids without them knowing! We'll often make a smoothie for lunch on the weekends if we're not super hungry, but want something to hold us over. We keep frozen bananas on-hand (mushy bananas about to be tossed are great to freeze and use later) and if any berries are starting to go bad, we pop them in the freezer to use for smoothies, too.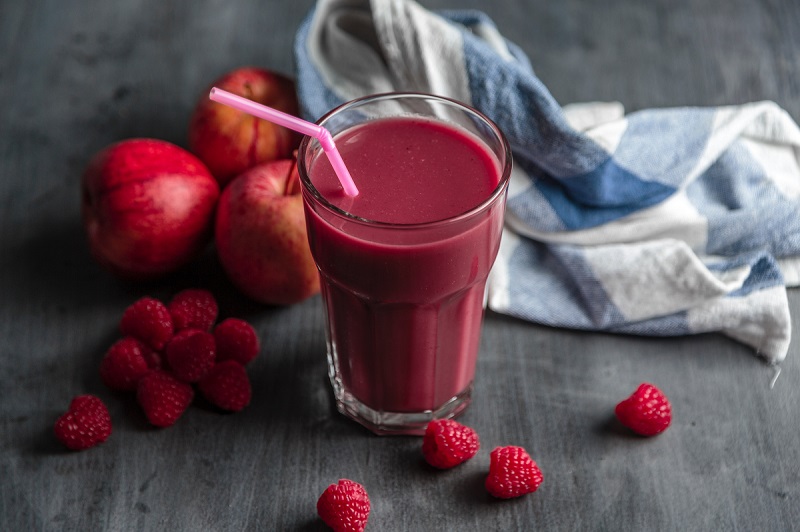 Standard ingredients:

Liquid of choice (milk, nut milk, juice, water)

We also sneak in other ingredients that are unnoticeable once blended like kale, zucchini or avocado. I'll also throw in some collagen powder for protein.
9.
Pepperoni Pizza Pasta Salad
via Mostly Homemade Mom
Most things with noodles are a winner with my kids, so this would be a good weekend lunch that the whole family could enjoy!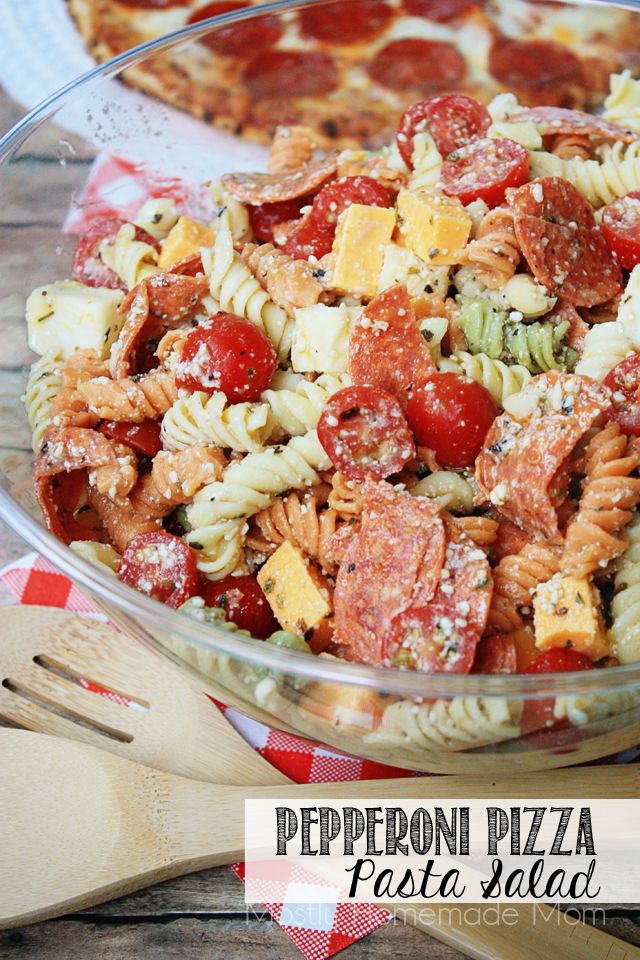 10. Ham Quiche Cups via The Dinner Mom
Who says eggs are only for breakfast? These egg and ham cups would be easy to make ahead and heat up for a quick lunch any day of the week!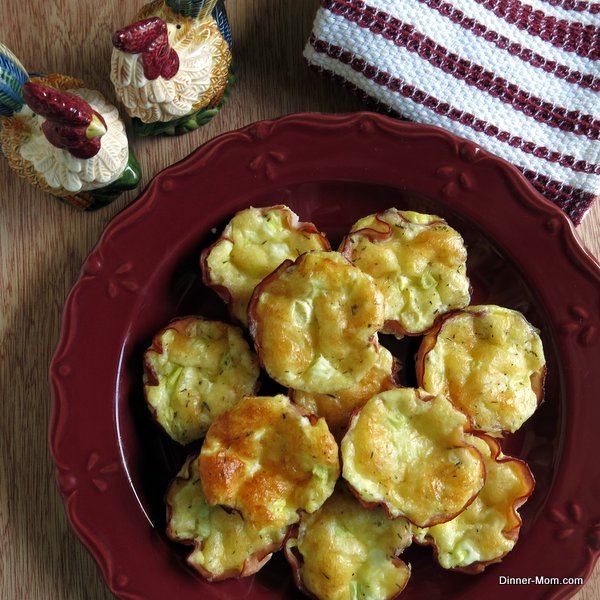 What are you favorite lunch ideas for your family?

Want even more quick and easy meal ideas? Check out our Pinterest board here!