Mother's Day Gift Ideas
May 01, 2018 | Malisa Lieser
Mother's Day is coming up quickly -- do you already have a gift for your mom? I had fun poking around Etsy and found these fun, unique and special gift ideas!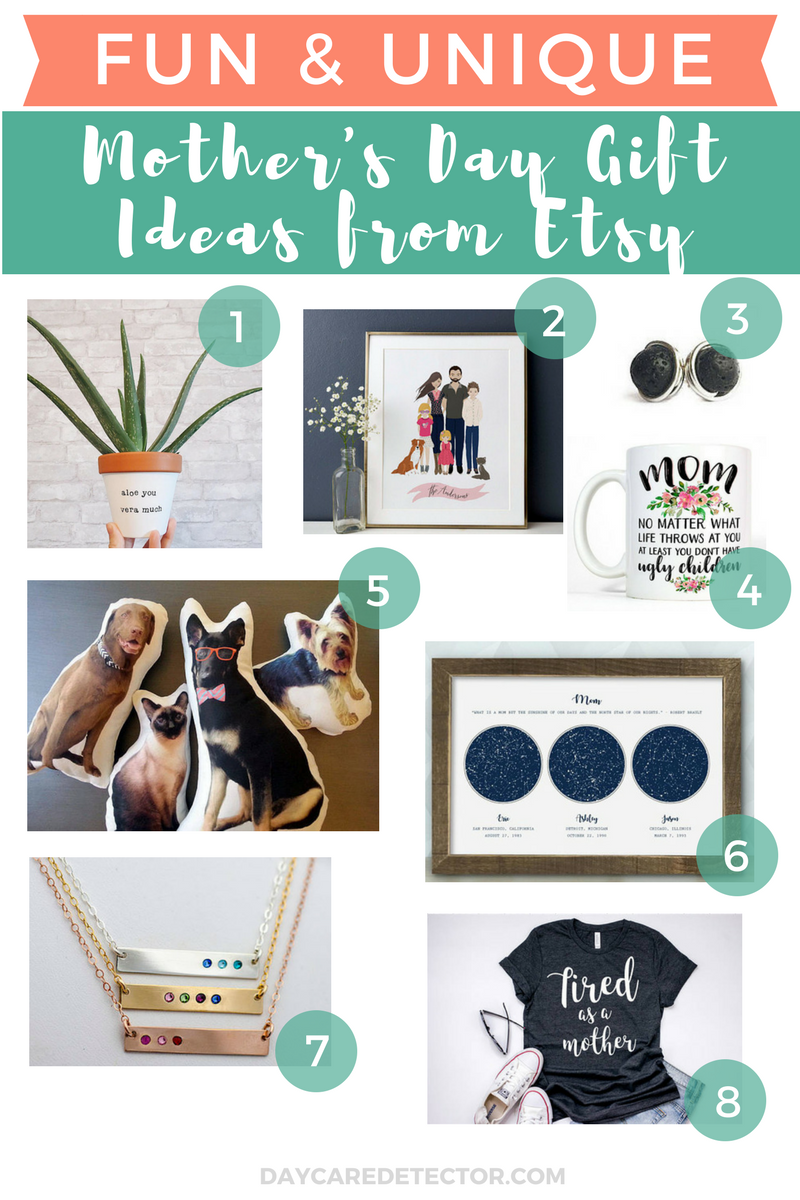 1// Aloe planter 2// Custom family portrait 3// Essential oil earrings 4// Sarcastic mug 5// Custom pet pillow 6// Custom constellation art 7// Birthstone jewelry 8// Funny t-shirt
Whatever you gift your mom, or the special woman in your life, we hope your day is spent with those you love the most!
And moms, do something nice for yourself on Mother's Day, too. Get a pedi, go for a walk alone, or browse your favorite shop for a new treat. It's your day to enjoy!
HAPPY MOTHER'S DAY!